What Our Patients Say
Some kind words from our respected patients

I underwent a spinal decompression performed by Dr. Patrick O'Leary on January 23, 2015. I was up and walking in 2 weeks. In 12 weeks I was able to strap back into my F1600 Spectrum Racecar and resume competition in the Pro F1600 Championship Series at Road Atlanta in Braselton, Georgia. I was pain free and able to perform at the top of my game. Thank you Dr. O'Leary and HSS.

I was unable to sit or lie down without the pain attacks beginning. I went to see Dr. Patrick O'Leary, who gave me a thorough exam, pinpointing the problem as spinal compression. He outlined the procedure he would do and I scheduled the surgery. As I was being wheeled into the operating room, the attack began, and I was barely able to make it into the operating theater. That was the last time I felt the pain. The surgery was a complete success and I began my recovery. I grew stronger rapidly and after only 88 days, I parred the #1 hardest hole on a golf course in Florida! I am now working with a trainer, working out 6 days a week and looking forward to the upcoming golf season! I can't thank Dr. O'Leary and the staff at HSS enough for giving me my life back!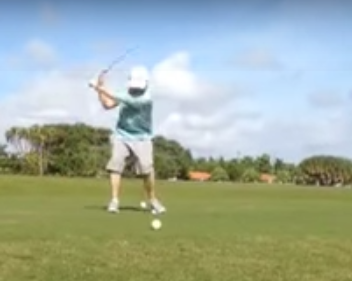 I researched the hospital and physician for 9 months prior to my spinal surgery. I spoke with others who had been patients there. As a nurse I knew too much and you know how that can be a stress builder. Through prayer and discernment and an uncanny trust in Dr. O' Leary, who I hardly knew, I went through with it. I describe the whole experience, including pre-admission testing, as a well oiled system. The coordination was phenomenal. I was treated with respect, knowledge and caring through the many health professionals I encountered. I felt safe and secure while there. No infections, not complications say to me that it is a top notch health care facility.

"Dr. O' Leary has saved my physical life"
I strongly recommend Dr. Patrick O'Leary for anyone with real spine issues.  His skill, expertise, team, bedside manner and surgery as a last resort methodology has saved my physical life.  I had three separate spine surgeries by Dr. O'Leary due to a congenital condition that worsened as I aged.  Each surgery was very successful and today I am still able to swim, ski and enjoy a physically active life for which I am incredibly thankful to Dr. O'Leary and HSS.  I have recommended Dr. O'Leary to several friends and family and will continue to do so feeling good about it.